About Us
About the Company
Douglas White Florist has been proudly serving Columbia, Tennessee area for over 74 years. We are family owned and committed to offering only the finest floral arrangements and gifts, backed by service that is friendly and prompt. Unlike our internet competitors, whom we call flower gatherers, we are a real brick and mortar shop. There are no hidden fees, just a flat delivery fee depending on location. Because all of our customers are important, our professional staff is dedicated to making your experience a pleasant one. Give us your idea or let us create we strive to always work within your budget, because we want your business today and in the future. Our goal is to be the best at what we do. We believe the one thing that sets us apart is the commitment to always go the extra mile to make your floral gift perfect and if we do make a mistake we will make it right.
"There is nothing noble in being superior to your fellow man,true nobility is being superior to your former self" -Ernest Hemingway
PROUD MEMBERS OF: ASPCA & St.Jude.org ( Please Donate,thank you)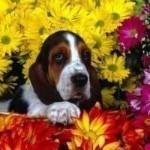 DOUGLAS WHITE FLORIST
808 TROTWOOD AVENUE
COLUMBIA, TN 38401
---
Store Hours:*
*
SHOP HOURS: Mon. Tues.Thurs.Fri.-8:30am-5:00pm. Sat.8:30am-2:30pm. CLOSED: Sundays & Wednesdays,Memorial Day & Labor Day Weekend, (every July 1st-7th,Christmas Day, New Years Eve & New Years Day.
To help assure on-time delivery during the busy holiday season, place your order at least 2 days prior to the following major holidays:Thanksgiving Day, Christmas Day, New Year's Day, Valentine's Day, Easter, Memorial Day, Independence Day(July4th)Administrative Assistants Day and Labor Day. Prom Season,please place order at least 2 days ahead of time.Weddings, please contact us with your needs at least 4-6 weeks ahead of time.
Our shop always closed Sundays and major holidays.
*Extended Hours as needed for: Funeral work and special holidays.
Payment Options
We accept the following payment methods:

Visa
MasterCard
Discover/NOVUS
American Express
Cash or Check
Areas Served
**Enjoy Shopping Online 24 hrs. a day
Store Hours: Mon.Tues.Wed.Fri.-8:30-5:00 Sat.8:30-3:00 (Closed Sundays & Thursdays)
Our Shop Serves the Following Areas:
Columbia
Culleoka
Hampshire
Mt.Pleasant
Summertown(deliveries after 5:00pm only)
Santa Fe
Spring Hill
Williamsport
Fees will vary if delivery location is more than 10 miles to any of our delivery areas.Please call us if you need a quote on delivery fees outside of our local areas.
If we do not deliver to the location you need,we will be happy to use our wire service for your needs,locally or internationally.Send Flowers from a Florist you can Trust-Douglas White Florist
Specialty Services
We Specialize in the Following Services:
Custom design
personalized arrangements
Large inventory of fresh flowers,roses and silks Plants,Blooming Flowers
Centerpieces for all occasions
In-home Decor
Specialty Design
Sports Themes
Professional Themed Gifts
Wall Art
BirdHouses,
Throw Pillows
Puzzles
Porcelain Angels
Churches
Figurines
Music Boxes
Lighted Memorial Blocks
Weddings
contemporary or traditional themes
Casket Sprays
Cementery Arrangements And Perpetual Care
Balloons & Balloon Bouquets
Fruit & Goodie Basket
Godiva Truffles
Hershey Bars
Cookies
BABY GIFTS & Plush Animals
Lotions & Candles
CUSTOM MADE BASKETS-One of a kind!
Cremation Jewelry- available thru TJB
And, The Jeweler's Bench is next door to us. A great place for jewelry repairs and all your jewelry needs. The Jewelers Bench also carries an extensive line of *Cremation Jewelry in stainless steel & 14k gold. The Jeweler's Bench is open: Tues.Wed.Fri. 10-5:00pm & Sat-10-4:00pm
The Jeweler's Bench: 931-380-1161.
Contact Information
Douglas White Florist: 808 Trotwood Avenue,Columbia TN 38401 (931)388-9745 or (931)388-9746 Mon.,Tues.Thurs.,Fri-8:30-5:00 Sat.8:30-2:30 (Closed Sundays & Wednesdays) Complaints or Suggestions-please email us at: dougwhiteflorists@hotmail.com
Rose Color meanings
All Roses Mean Love
Red- Love, Respect, Passion
Yellow - Joy and Friendship
Orange - Fascination
Pink - Happiness
Pale Pink - Grace and Joy
Dark Pink - Thankfulness
Lavender-Love at first sight.
Mystical. Coral - Desire
Peach - Modesty
White-Innocent,Pure,Secrecy
"He did not say you will not be storm tossed, you will not be sore distressed, you will not be work weary. He said you will not be overcome."
Substitution Policy
Occasionally, substitutions may be necessary to create your bouquet due to the availability of certain flowers or vases in stock. Care is taken to maintain the style, theme and color scheme of the arrangement, using flowers of equal value. Additionally, the substitution of certain keepsake items may be necessary due to increased demand, especially during major holidays. In single-flower arrangements, such as an all rose bouquet, or orchids, we will make every attempt to match the flower type,but may substitute with another color.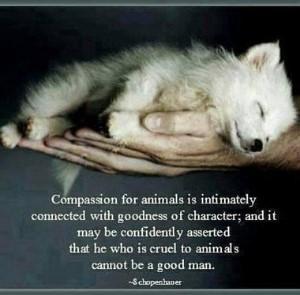 Delivery Policy
*Picture Confirmation-Ask for it. We send you a picture to your phone once your arrangement is done before delivery if you like,that way if we need to change something you can tell us or confirm that it's right.If you order online put in comments-picture confirmation, or if you call in just ask for it!
FREE DELIVERY to all local Funeral Homes in Columbia,Tennessee. All other local in-town deliveries will be charged a fee of $6.00 to each order, for each address. For deliveries outside a 10 mile radius one way,add. fee of $1.00 for every mile.(For deliveries outside of our local delivery area and surrounding communities,please call us for a quote.)We add no service fees,just delivery and tax. U.S. orders that will require wire services must be received by 12:30 pm in the recipient's time zone to assure same-day delivery. Orders received after that time will be delivered the following day. *Orders placed for pick-up and never picked up will be refunded minus a $10 labor fee.Deliveries requested to be left on porch will be responsibility of buyer should they become damaged.We have no control over weather,elements,etc. We will do our best to accommodate deliveries at specific times of day, but we cannot guarantee it. We are unable to make deliveries on Sundays except**Mothers Day. Deliveries requested on this day will be delivered on Saturday or on Monday, the following business day. "Same-Day Local Delivery"as long as we receive your order by 2:30pm.
We deliver to:
Columbia,
Mt.Pleasant,
Culleoka
Hampshire,
Sante Fe
Spring Hill
Summertown(deliveries after 5:00pm only)
Williamsport.
Delivery Policy:We call recipient to confirm address and best time to deliver.This is necesaary as we will not attempt delivery until someone is at home.Fees vary if delivery is further than 10 miles within our local delivery area.Please call for a delivery quote. We will be happy to accept international orders if you call our shop directly. Please call or come in if you need to place international order,as we are unable to accept international orders over the Internet. **Please notify us within 72 hours if there is a problem.We strive for excellence,but we're human and occasionally make mistakes.So, if there is a problem, please notify us and we will make it right!"That we guarantee."Come in and experience Douglas White Florist,where your limits are your imagination."
Privacy Policy
This privacy statement has been created in order to demonstrate our firm commitment to protecting customer privacy.

Information We Collect

If you open an account on our site or make a purchase, we need your contact information including your name, e-mail address and mailing address to complete your transaction.

When you visit our website, we also collect some basic information that does not identify individual users. We use this information to determine our users demographics and interests, so that we can better understand and serve our users.

"Cookies"

Cookies are small files which store certain information about your activity on the website and are stored on your computers hard drive. Our cookies do not contain any personally identifying information. We use cookies to let us know that you are a prior customer, so that you dont have to reenter information you gave us on your prior visits. Most web browsers automatically accept cookies, but most allow you to instruct your browser to prevent the use of cookies. However, if you disable cookies, you will not be able to use certain features of this website.

Our Use and Disclosure of Your Information

When opening an account or making a purchase, you have an opportunity to opt-in or opt-out from receiving emails from us. If you opt-in to receive information from us, we may use your purchase history, contact information and other registration information to provide you with more relevant information and email content. We may send emails to our users regarding changes in our services or other information we believe will be of interest to our users. If you prefer not to receive these emails, you can send us an email with the subject line no emails or reply to our email with the subject line no emails.

If you send us personal correspondence, such as emails or letters, or if other users or third parties send us correspondence about your activities on our site, we may collect such information. We may use that information and other information that we obtain from your use of our site to resolve disputes, troubleshoot problems and enforce our agreement for Terms of Use.

We may share aggregate statistics about our sales, traffic patterns and related site information with other businesses, but these statistics will include no personally identifying information.

We may share your information with Teleflora and other reputable vendors for the purpose of sending out special offers via email and/ or in connection with the services provided by our site such as the delivery of flowers. Your information will not be shared for any other purpose and will be kept secured.

We cannot ensure that all of your private communications and other personally identifiable information will never be disclosed in ways not otherwise described in this Privacy Statement. For example, we may be required to disclose information to the government or third parties under certain circumstances, or third parties may unlawfully intercept or access transmissions or private communications. We can (and you authorize us to) disclose any information about you to law enforcement or other government officials as we, in our sole discretion, believe necessary or appropriate in connection with an investigation of fraud, intellectual property infringements, or other activity that may be illegal or may expose us to legal liability.

Security

This site has security measures in place to protect the loss, misuse and alteration of the information under our control.

All user credit card information is securely communicated using secure socket layer (SSL) software, which is the industry standard and among the best software available for secure commerce transactions.

All user information stored on our server is stored in an encrypted format. Notwithstanding these efforts, we caution you that perfect security does not exist on the Internet.

Linked Sites

If this site contains any links to other websites, we are not responsible for the privacy practices or the content of such websites.

Changes to Privacy Statement; Consent

We may update this Privacy Statement from time to time. You should check this page periodically for changes. By using our site, you consent to the collection and use of your information by us as described in this Privacy Statement.



We welcome your comments and questions about our Privacy Statement.